Happy 1st Birthday Waihi Family Doctors!
We're 1 year old and growing strongly!
Thank you to our existing patients and the Waihi Community for your heartfelt support over the last year.
We are excited to announce that Dr Andy Gibson is joining our team in February.
Find out more about our doctors
here
.
Be in to win one of 40 meatpacks worth $25! All existing and enrolled patients as at 4th February are eligible.
Waihi's only locally owned Medical centre
Waihi Family Doctors welcomes existing and new patients to our brand new premises. Located in the centre of town, our premises are easily accessible, including full facilities for the disabled and ample parking.

We provide high quality, family orientated healthcare to you and your family in a relaxed and friendly environment. We pride ourselves on our 'old fashioned values' to provide a personal caring service combined with up to date, evidence based medicine in a modern environment using the latest technology.

Our focus is your wellbeing. Wellness means you feel good in all the 'cornerstones' of your life - physically, mentally, emotionally and spiritually. This is also known as 'te whare tapa wha'.


WALK IN /URGENT CARE CLINIC
8.30 am -12 noon Monday to Friday
If you are suddenly unwell or injured and no appointments are available, the URGENT CARE CLINIC is for you!

There are no booked appointment times; patients are seen on a first come first seen basis, with urgent cases given priority.
We encourage patients to book ahead for regular appointments for normal consultations, and just use the walk in clinic for unexpected urgent needs.

The walk in clinic is not for repeat prescriptions, WINZ medicals, routine reviews and referrals..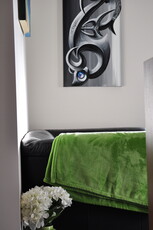 Opening Hours
Monday - Friday : 8.30am - 5.00 pm
On call duty Weekend clinics : shared with local practices
Find Us
41 Kenny St
Waihi 3610


Mail:
Po Box 262
Waihi 3641
Email us : reception@waihifamilydoctors.co.nz